About Oticon
Oticon are a Danish company and were first established in 1904 by Hans Demant. This makes them one of the oldest hearing aid manufacturers in the world. They are still owned by the Demant A/S family who also own Bernafon. High street chain Hidden Hearing are also owned by Demant A/S so expect to be offered either Oticon or Bernafon products if you go for a hearing appointment.
Oticon are in the top 2 hearing aid manufacturers in the world and produce some of the finest hearing aids on the market. They have consistently developed market leading technology that we think is simply excellent.
Oticon's moto is 'People First'. The moto stems back to a simple story of a man who wanted to help his wife with her hearing issues. From there he developed a hearing aid that has progressed to what we have today. Oticon have continued to instil this moto in everything they do. The person always comes first.
Oticon's Range of Products
Oticon have a strong product range please see below.
Xceed
Xceed was released by Oticon in 2019. It's the latest system designed for those users who suffer from severe to profound hearing loss. It contains 360-degree sound processing to enables users to gain the best speech understand in changing environments. Oticon have also integrated their premium feedback cancellation system into the Xceed meaning minimum to no whistling sounds, even at extreme power levels. The Xceed is also fully wireless and incorporates Oticon's accessory range to improve every aspect of the users hearing needs.
Opn S
Oticon released the eagerly anticipated Opn S in March 2019. A follow up to their already extremely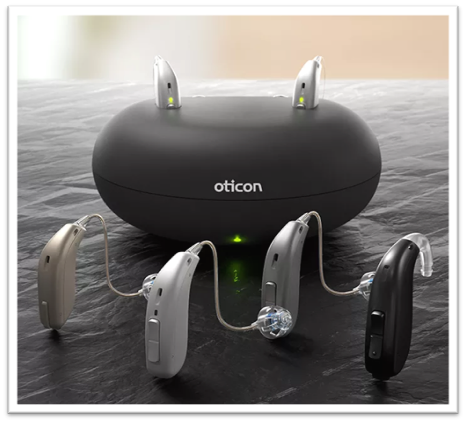 successful Opn range, the Opn S promised to deliver a faster more powerful sound that gave an extra 30% speech cue to the brain. The updated Velox S chip has been designed to provide the user with near normal hearing in terms of sounds, speech, and conversation in complex environments.
Several features make the Opn S a fantastic product such as:
OpenSound Optimizer- Allows a 6dB gain without the risk of feedback

OpenSound Booster- Allows the user to increase the sound boost to hear speech better in noisy environments for example.

Direct bluetooth streaming to iOS devices- Effortless stream audio, music through your Apple Smartphone (Using Oticon ConnectClip will allow you to connect to Android

Fully integrated Li-ion rechargeability- 24 hours of usage on a full charge inc bluetooth streaming.
The Opn S is currently only available as a receiver in canal (RIC) and behind the ear (BTE) product. We hope to receive the custom range shortly.
Opn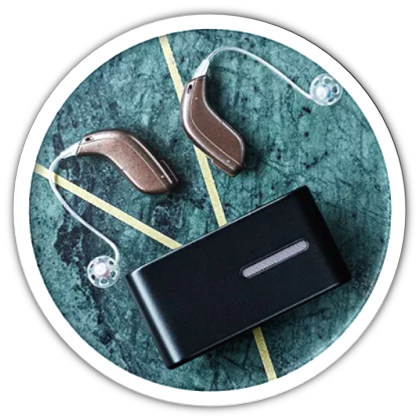 The Opn range has been by far and away the most successful hearing aid Oticon have ever released and it's not hard to see why. Released in 2016 it was a revolution in the hearing aid market. Using Oticon's patented 'Open Sound Technology' and 'Brain Hearing', the hearing aid provide more of the sound, in a clearer more natural way to make it easier for the brain to receive, understand and process.
Oticon have now released a custom range in the Opn, meaning they have a full portfolio to suit any user preference. The hearing aids come with full bluetooth connectivity to iOS and IFTTT, the first internet connected hearing aid. You will need Oticon's ConnectClip to connect to Android phones to stream but the Oticon ON app will work with both iOS and Android to allow the user to make adjustments to the hearing aids.
If you're considering the Opn we would recommend you look at the Opn S which has all the Opn features and technology but more advanced.
Siya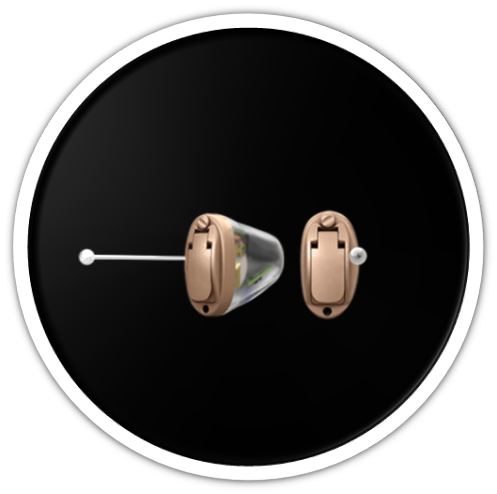 Oticon released Siya to replace the Ria range of products. The Siya range is more advanced, but provides essentially, a good mid-level product at a cheaper price than the higher quality Opn and Opn S ranges. It has the benefit of the Velox platform so you can be assured it's a natural sounding product. They come in varying different in-the-ear styles meaning there is a product to suit anyone who is looking for a middle of the road product at a middle of the road price point.