About Resound
Resound or GN Resound are the oldest hearing aid manufacturer in the world, first established in 1869. They are a Danish company and are part of what is called GN (Great Nordic) group of companies. Resound have recently acquired the contract with High Street firm Specsavers so it's more than likely that you will be offered a Resound product if you've had your hearing assessed with them.
In the modern day Resound has been pioneers in the hearing aid market. They were the first to introduce Open fit hearing aids and the first to innovate and design the 'Made for Iphone' technology. Since then they have built on this to consolidate good quality products within the market.
Resound are a global brand and are in more than 80 countries around the world. They focus heavily on technology to produce the most natural sound you can get. They like to pack their hearing aids full of the latest innovations to give the consumer the best experience possible. Standard features that manufacturers use today such as: Wide Dynamic Compression and Digital Feedback Suppression was invented by Resound and have been a game changer to the industry ever since.
Due to their years of experience and large wealth of contacts available GN are often able to produce some of the most advanced products on the market. We certainly think so anyway.

Resounds Range of Products
Resound has an array of quality products here are some listed below.
Enzo Q
Resounds latest superpower hearing aid designed for those with severe to profound hearing loss. Released in 2020 it contains all of the features of the Linx Quattro range including bluetooth streaming, resound app facilities, wireless connectivity. This hearing aid however is not rechargeable.
Resound claim a 60% better understanding of speech in front of the user in noisy environments. If it does what it says, then this a great product for those with profound hearing loss.
LiNX Quattro
Expanding on the LiNX portfolio, Resound introduced tehri Quattro line in 2018 with roaring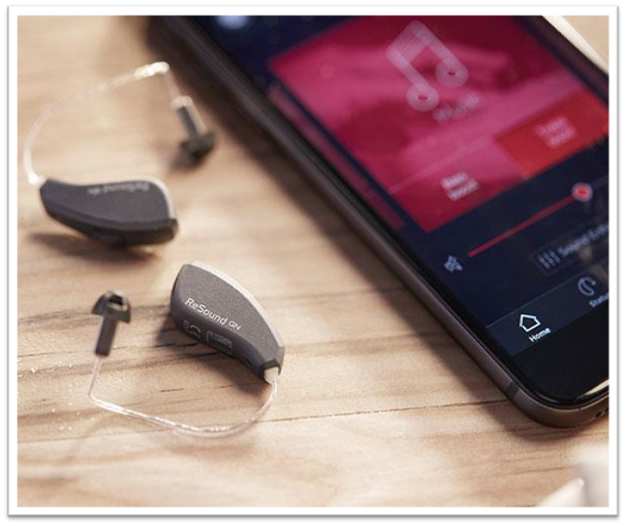 success. Engineered to provide users with the clearest, most natural sound the Quattro is 100% faster, with 30% more computing power processing and all of this with 20% less energy usage. This means you get the premium hearing aids lasting a lot longer than previous generations. It uses ear to ear facilitation to maximise comfort when listening in challenging environments as well as benefiting from enhanced dynamic range, greater feedback response and a stronger wireless signal for more stable connection.
The Quattro is 'Made for iPhone' technology and will connect seamlessly for direct bluetooth streaming to any Apple device. Android users will need a Resound accessory to facilitate streaming. The Resound app however will work with both formats and is one of the most comprehensive apps on the market for allowing the user to manage their own hearing aids at the touch of a button.
They also feature Resound Assist, which allows the hearing aids to be programmed remotely by your audiologist without the need for an appointment.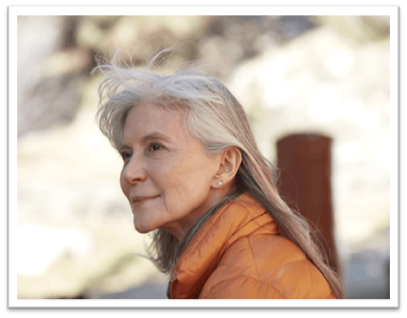 LiNX 3D
Linx 3D was the previous generation to the LiNX Quattro, released in 2017. The 'Made for iPhone' hearing aids allow seamless connectivity to bluetooth iOS devices. The Android connectivity will need the Resound accessories to be compatible. The LiNX 3D comes with the high Resound specification tehcnology and avanced mechanics to enable a clear, natural sound for the user. A rechargeable option is available in this range which gives around 16 hours of usage from a single charge. Remote service is also available, meaning you can have your hearing aids fine tuned by your audiologist without the need for a physical appointment.
Enzo 3D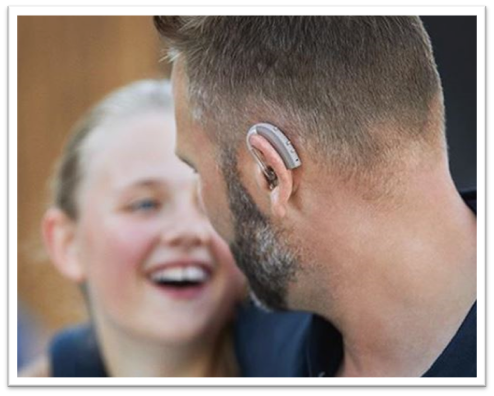 The Enzo 3D is the superpower model in the 3D range. It has the same facilites on it that the LiNX 3D has but is more suited for those users who have a severe to profound hearing loss. Its a very strong surable system that is both moisture and dust resistant. The best features we have found to benefit power users is the Spacial Sense and the Binaural Directionality III which give the user better sense of where the vital sounds are coming from, whilst filtering out those unwanted sounds such as background noise etc.