About Starkey
Starkey are the only American hearing aid manufacturer in the world. They are amongst the top 6 best manufacturers to make hearing aids. Starkey make some of the most creative, advanced products on the market. They are privately owned by Bill Austin of Texas USA. Starkey often lead the way when it comes to hearing aid innovation.
Where it all began
Starkey formed in 1963 when Harold Starkey opened his first workshop. He developed it over time and was eventually bought by William F. Austin in 1967 and this is where Starkey Hearing Technologies first formed.
Over the last 53 years Starkey have become integral to the hearing aid world. They consistently produce high quality reliable products. They are a worldwide company who employ over 500 staff and are active in over 100 markets. Their headquarters in the UK are in Stockport and they boast a state of the art facility. Their products are worn by some high-profile individuals and are endorsed by non-other than Sir Elton John.
The Starkey Hearing Foundation
One other thing that sets Starkey apart is there continuous work supporting those with hearing loss, all over the world. Formed in 1984 the Starkey Hearing Foundation has provided well over 1 million hearing devices for those around the world struggling with their hearing. The Starkey Hearing Foundation has and continues to support these people who simply do not have the provision we have. Every hearing product purchased from Starkey has a small contribution to the charity so you're not only helping your own hearing but those also less fortunate.
Innovation, Pioneers and World First's
Consistently at the forefront of developing some of the world's best products, Starkey can also claim to have a few of the worlds firsts:
- First In The Ear Hearing Device (1971)
- First Complete in Canal Hearing Device (1992)
- First Invisible in Canal Hearing Aid (2010)
- First Smart Health Hearing Aid (2019)
We are sure they will continue to innovate and produce some of the world's finest hearing aids.
Starkey Model Range
Here we have some of Starkeys model ranges both past and present. For more information please visit the hearing aid page direct.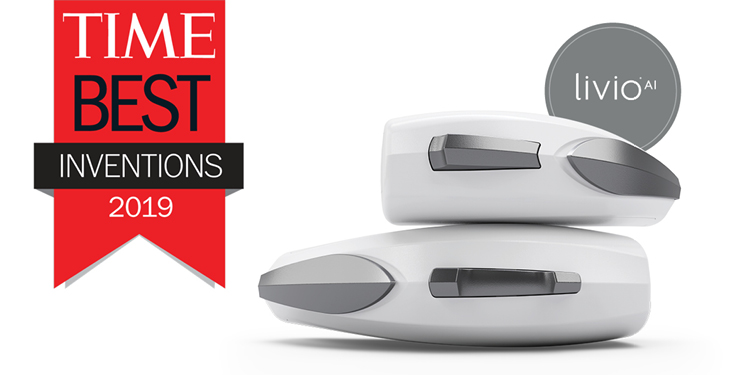 Livio Edge AI
Starkey's latest and most innovative hearing aid launched in April 2020. Come
s with full bluetooth connectivity, rechargeability and a worlds first in the ear rechargeable product. You also receive the benefit of another worlds first 'Artificial Technology' feature as well as Starkey's high quality Livio sound.
Here is what to expect with Livio Edge AI tech:
Enhanced speech pickup and understanding even in the most challenging of listening environments

Natural sound throughout changing environments. The hearing aids transition with ease

More natural, simple and comfortable streaming of phonecalls music and audio sources with enhanced bluetooth facilities

More consistently, longer lasting, rechargeable hearing aids that are discreet and comfortable to wear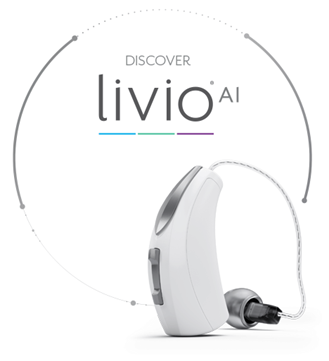 Livio AI
The worlds first 'Healthable' hearing aid released by Starkey in 2018. Not only does this hearing aid improve your quality of hearing it can now help you monitor both your mental and physical health. Using automatic sensors and artificial intelligence Starkey have come up with a truly multipurpose device. Designed to suit the entire market, the new 'Hearing Reality' in the Livio chip significantly reduces listening effort and background noise impact by up to 50% compared to their previous model.
The Livio device is also the first of its kind to connect seamlessly to Amazon Alexa (you will need a remote microphone to do this). It will also allow new and innovative facilities such as:
Fall Detection Alert - Perfect for those who are vulnerable or always want to remain alert.

Language Translation and Transcribing. Using google translate the Livio AI can translate up to 27 languages.
Halo IQ
Starkey launched Halo IQ in March 2018. This hearing aid was made specifically to connect to Apple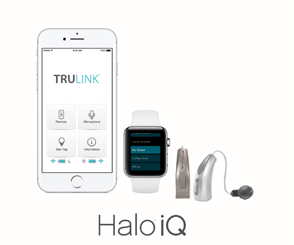 iPhone using 2.4 GHz bluetooth technology. It is only available in a receiver in canal (RIC) format. It can be used with Android phones also however to stream you would need the surflink accessory. The TruLink App however will work with both devices for hearing aid alterations such as volume, program change etc.
The Halo IQ is an advancement on the previous generation Halo model in the sense that it provides a more natural sound quality, with better direction and pickup of sound. They have also upgraded the chip and Acuity OS 2 now allows for a more listening environment as it further enhances speech clarity and better background noise reduction. They have also introduced wireless ear to ear connection which is why these enhanced features work so well.
Another new feature of the IQ version in comparison to its predecessor is that it can now separate speech and music independent of each other.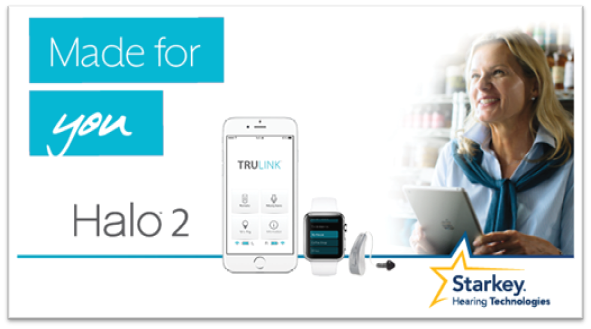 Halo 2
Stakey's first Made-for-iPhone hearing aids released in 2016. They were Starkey's first hearing aids that will let you connect to iPhone via bluetooth, they provide excellent sound quality and clarity, efficient and responsive feedback technology and better speech understanding in noisy listening environments. Starkey have now upgraded to the Halo IQ so we wouldn't recommend looking at this one.
Muse
This has been Starkey's most popular aid over their existence. It was a first for Starkey in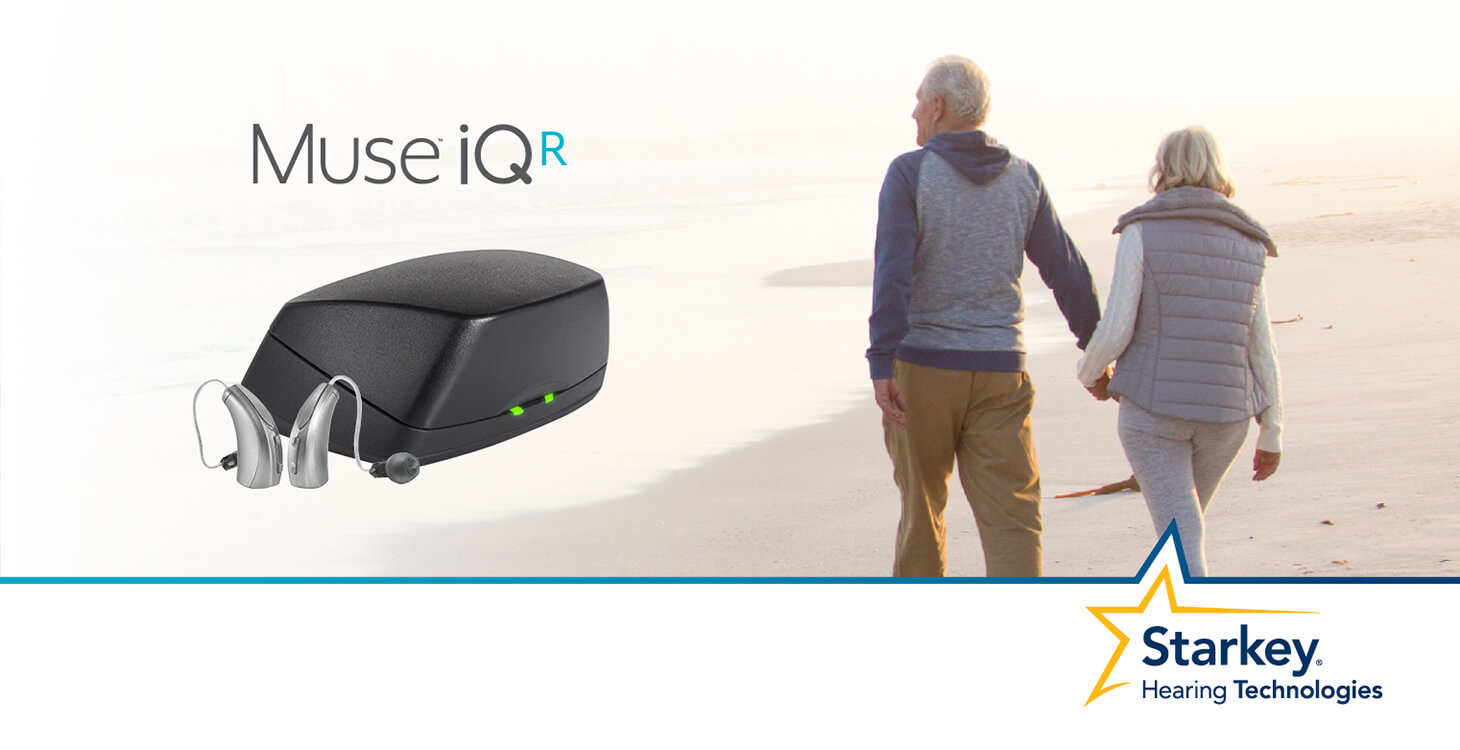 terms of discreet looks and quality responsive sound pickup. Like all Starkey future products the Muse kickstarted it all having been designed for clear, sharp sound and effortless listening in noisy environments. Using the original Acuity directionality feature the Muse technology is able to pick up speech from all around you whilst the other intricate features allow for better, more natural bilateral listening. It says something that even now after its release in 2016 they are still been sold today. We however, think that the Livio technology is far superior and more modern.
Soundlens
Starkey's invisible in canal product line. Starkey, unlike most other manufacturers have created a separate line of products specifically for those looking for ultimate discretion. It also has a fantastic sound quality for its size and can even be made into a wireless hearing aid for use with Starkey Surflink accessories. It contains unique Starkey features such as Voice IQ which eliminates the own voice discomfort and external, unwanted sounds. They also released a different feedback elimination system in the product called PureWave feedback cancellation. Simply one of the best invisible in canal hearing aids on the market.