unitron | blu | 7 Hearing Aid
'we will match or beat any genuine quote - please call us to discuss' Peter And Nigel UK-Hearing
It goes without saying- our service is safer than buying directly from the internet. We provide a face to face qualified, experienced dispenser to assess, advise, fit and provide all your after care and when you need to contact us you speak to a real-life person who will provide you with the correct advice and solutions.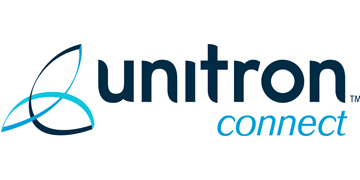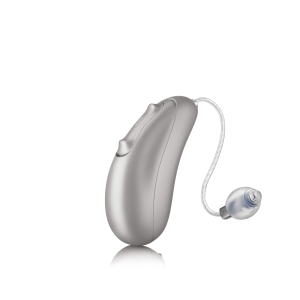 Enquire About The
Unitron&nbspBlu&nbsp7
Our Hearing Aid Prices Include:
Full Money Back 60 Day Guarantee
Fitting an Programming Services
Full Hearing Assessment by a Registered Audiologist
Unitron Blu- A new listening experience is coming out of the blue
Unitron Blu is the very latest technology from Canadian company, Unitron. Launched in April 2021 the Blu comes in four different ranges: Blue 9, 7, 5 and 3. Blue 9 is the premium level all the way down the Blu 3 which is the entry level product in the range. Unitron have improved on their already popular Discover platform. They have introduced a new chip processing system called Integra OS, which Unitron say is tailor made to provide the best sound to the user in all the different hearing environments. Blu is also more flexible and personal to the user with added and enhanced features to provide an overall better listening experience. As your hearing needs change and evolve, so does Unitron Blu.
Features of the Product
In this section we will provide some features and specifications for the Unitron Blu 7 advanced level product. These features are designed to give the user the best listening experience possible.
PRISM (Processing Real-Time Intelligent Sound Management)
PRISM, designed by Sonova for Unitron Blu, is the latest chip that provides the hearing aids high quality performance. Combined with Integra OS signal processing system, both are designed to offer premium sound performance and maximum usability of the hearing aids.
The PRISM, paired with Integra, offers double the memory of the previous chip, Discover. Simply put these features aim to deliver an adaptable, personalised and 'freeing' hearing experience like never before.
Integra OS
As previously mentioned above, Integra OS is combined with PRISM to provide the best listening experience Unitron have produced. When sounds are present Integra accurately classifies them into a range of six key listening environments. These environments range from very quiet to complex, noisy environments. Integra then optimises the listening environment you are in, and blends them into thousands of possible combinations, to give a specific quality sound.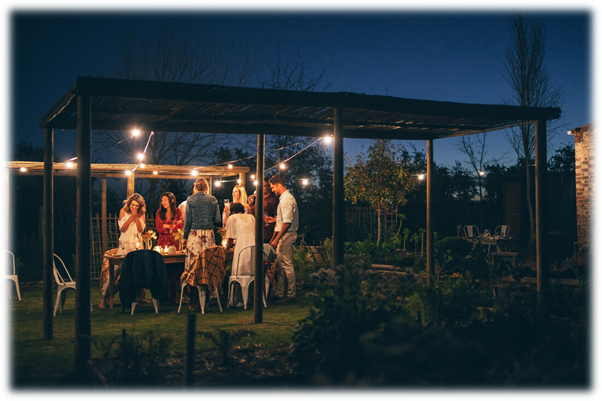 Dynamic Noise Reduction
Combined with AutoFocus 360, dynamic noise reduction is designed to reduce background noise in the more complex listening environments, such as coffee shops, restaurants etc. The aim is to reduce noise which is insignificant to the conversation and filter it to enable to speech sounds to come through clearly and distinctly, thus enabling the user to have a comfortable, clear conversation.
Soft Speech Lift
Further improved from Unitrons previous Discover platform, Soft Speech Lift is designed to enhance the subtle nuances of speech and gently increase the volume and clarity, making even the softest of speakers clear and comfortable hear and understand.
Spacial Awareness
Spatial Awareness gets the hearing instruments out of the way, so patients truly know which direction speech and sounds are coming from. Using a 4-microphone strategy, this feature acoustically separate sounds so clients can more accurately perceive their source. This feature is essential in allowing the user to feel the environment they are in whilst been able to hear the sounds that matter to them. This has been improved further on the new Integra OS chip with smoother transition between the most complex of environments.
Rechargeability
The Unitron Blu is Unitron's smallest built in Li-ion rechargeable technology that promises to give the user up to 24 hours of usage from a single charge and 7 hours of streaming. The recharging unit is a strong sturdy base and is also a combined drybox to clean and sterilise the hearing aid overnight whilst charging. The unit requires a charging cable and plug when traveling.
3 Hour Charge - 24 Hours usage (7 hours Bluetooth streaming)
1.5 Hour Charge - 12-13 Hours usage (4 hours of Bluetooth streaming)
0.5 Hour Charge - 6 Hours Usage (1.5 hours Bluetooth streaming)
Streaming Facilities
The Unitron Blu has full Bluetooth compatibility for binaural streaming from both iOS and Android devices*. It also comes with a smartphone app called Unitron Remote Plus, which has been significantly improved to offer more features compared to the previous Discover platform. The Remote plus app will now allow the user to adjust up to 6 pre-set programs, such as boosting the speech range, increasing noise reduction and allowing adjusting the microphone focus. This allows maximum flexibility whilst still making sure the hearing aids are optimised to provide the best listening experience. Unitron call it 'in the moment' personalisation meaning,you are never without adjustment such you require it. The Remote Plus app will also allow the user to do the following:
- Adjust balance between media and the surrounding environment.
- Alter volume and view how-to videos for the hearing devices.
- Make alterations to the bass, mid and treble (low, mid and high) frequencies in the TruFit software feature, using the equaliser.
- Access fine tuning adjustments wherever, whenever you need them.
- Get Coach Feature, which gives out useful tips and reminders.
- Rate the hearing experience you are getting to give a more personal and proactive approach to the counseling and aftercare.
*Compatibility with IOS 10.2 and Android version 6 or above.
Furthermore The Unitron Blue hearing devices can now pair with up to eight different bluetooth devices at once. It will simultaneously connect with two devices at once using the new tap control feature. Simply tap the hearing aid to switch up your connection. Any Bluetooth device in your home can now be connected with the Unitron Blue hearing aids.
Unitron FLEX-UPGRADE
A trademark feature from Unitron allows the user to upgrade lower technology Blu hearing aids to a higher level should their hearing or hearing needs change. You no longer need to buy new hearing aids, you can simply upgrade the technology in your existing Unitron Blu hearing devices.
Please Note - This doesn't reset the components, they will still have the same amount of usage. Upgrading still uses those components. It isn't the same as buying brand new hearing aids.
Unitron Coach Feature
Specifically designed to help the wearers experience, Unitron Coach feature is located within the Remote Plus app and provides counseling and tools to enable full control of your hearing health. Using videos and graphics along with other content to help better relate to the clients needs and help them better understand the hearing aids and their own hearing loss. Help full notifications such as when to change the battery or recharge, give the client more confidence when using the hearing aids. Using a cloud based system Unitron Blu captures, records and studies data about the users hearing and their listening lifestyle. It records how the devices are performing which is extremely useful to the wearer and the audiologist. The audiologist then, if required, can make the necessary adjustments to better personalise the users listening experience. A fantastic offering by Unitron and one that will only improve the quality of the experience for the wearer.
Build Quality
The Blu range of hearing aids come with a full ip68 rated shell which is both moisture and dust resistant. The Li-ion is built in a thus protected using the same resistant coating. Unitron have updated their receiver to M receivers which have a more durable and moisture resistant housing. They also use gauze wax micro filters for extra protection against dust and wax.
Hearing Aid Styles/Colours
Unitron have redesigned the Blu to be more rounded and comfortable to wear for the user. It is currently only available in RIC (receiver in canal) format but comes in three styles:
- Moxi B R: The lithium-ion version of the Blu incorporating push button and Bluetooth technology
- Moxi B R T: The lithium-ion version including a Tele coil built in. Bluetooth connectivity and push button also included.
- Moxi B 312: A slightly smaller battery operated version including Bluetooth connectivity and push button facility.
Please see the colour chart provided for range of colours. Unitron have stuck with a similar range of colours to the previous Discover Platform.
UK Hearing's Unitron Blu 7 Technology Star Rating
Wind Noise Reduction - ****
Natural Sound Experience - ****
Improved Speech Understanding - ****
Automatic Sound Adjustment - ****