Phonak | Paradise | Audeo-P70 Hearing Aid
'we will match or beat any genuine quote - please call us to discuss' Peter And Nigel UK-Hearing
It goes without saying- our service is safer than buying directly from the internet. We provide a face to face qualified, experienced dispenser to assess, advise, fit and provide all your after care and when you need to contact us you speak to a real-life person who will provide you with the correct advice and solutions.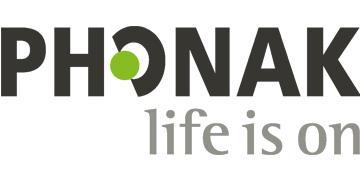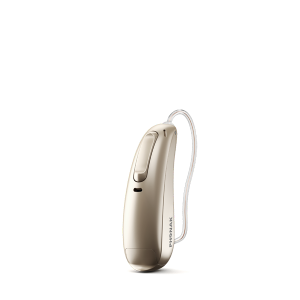 Enquire About The
Phonak&nbspParadise&nbspAudeo P70
Our Hearing Aid Prices Include:
Full Money Back 60 Day Guarantee
Fitting an Programming Services
Full Hearing Assessment by a Registered Audiologist
Phonak Paradise- There's nothing like the sound of Paradise
Paradise Audeo P70 is the latest advacned, revolutionary technology available from Swiss Manufacturer Phonak. Phonak claim this new technology will provide unrivalled sound quality and universal connectivity. It features the new chip from Phonak, 'PRISM'. PRISM (Processing Real-time Intelligent Sound Management) chip features double the memory and more connectivity possibilities with low power consumption to become 100% faster than the previous chip. Prism was created for a seamless transition to wearing hearing aids and natural sounding hearing for all types of users. The new hardware in the system is said to provide the client with layers of sound within each environment, for natural listening clarity. Using their new Adaptive Phonak Digital 2.0 (ADP2.0) to provide balance with audibility, loudness and sound quality. ADP is designed to allow both new users and existing hearing aid wearers instant sound quality and improvement. It does this via using a new algorithm and precalculation compared to their previous hardware.
Phonak sound has always been brilliant. We expect this to take the market by storm.
Features of the Product
Below we will list some of the key features in the new Paradise range that will further improve on Phonak's stellar sound quality.
AutoSense OS 4.0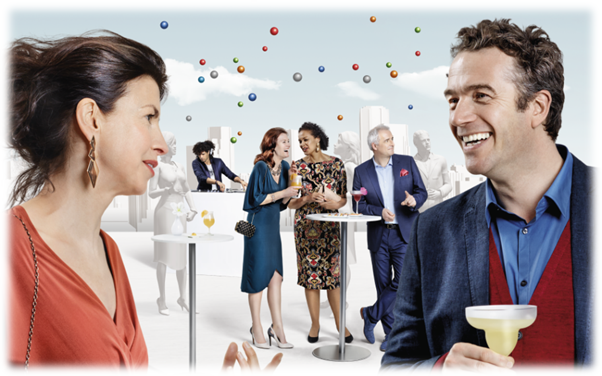 Taken directly from Phonak: 'Developed with artificial intelligence, AutoSense OS 4.0 is the perfect orchestration of features for the ideal personalized experience in any sound environment. AutoSense OS 4.0 blends the right combination of sound processing features to support a variety of end-user communication needs and lifestyles.' New features include:
Speech Enhancer - An adaptive feature that is designed to enhance the peaks of a speech signal in quiet situations. Specifically used for more one to one speech situations such as with a partner family or friend.

Dynamic Noise Cancellation - A spatial noise cancellation system that works in combination with a directional beamformer. This is designed to provide up to 4 dB SNR improvement.

Motion Sensor Hearing - Detects if end user is stationary or moving, plus how noisy the surroundings are.
Motion sensor
Ultra-low power motion tri-axial accelerometer supports new ease-of-use and hearing performance features. The sensor has an industry-leading balance of high performance and low power consumption. The Motion Sensor tracks and monitors the movement within the environment the user is in, in order to provide the best sound quality for the ever-changing environments.
Connectivity
Phonak have gone above and beyond with the connectivity aspect of Paradise. The Paradise Audeo is universal connectivity to any bluetooth device such as smartphone laptop tablets etc. Plus, as an added convenience, you can simultaneously connect to two Bluetooth devices and seamlessly alternate between the two. They have rebuffed their 'My Phonak' app which contains four different aspects.
Remote support - Convenient remote video support from your hearing care professional / Real-time hearing aid adjustment over distance in real environment(restaurants, meetings, work and school) / A remote opportunity to test your hearing directly through the hearing aids with your hearing care professional.

My Hearing Aids- Status information of the connected hearing aids and hearing aid accessories / Battery state of charge / Wearing time statistics / Auto on - out of charger configuration / Bluetooth phone call configuration / Tap Control configuration

Hearing Diary - Rate your experience / Overview on hearing aid usage / Share your experience and feedback with your hearing care professional to optimize your hearing / Follow up on hearing goals with your partner.

Remote Control - Adjust and control volume and frequencies of Phonak hearing aids / Select programs for defined listening situations / Create own preferred settings for specific listening situations / Dynamic Noise Cancellation through improved Speech Focus slider.
Phonak have also released a new feature for the phone called Tap Control. Tap Control allows the user to answer the phone, stream and pause music and activate voice assistant such as Alexa or Siri simply by tapping their new Paradise hearing system. It has a special built in microphone to allow true hands-free calls and voice activation.
Please check your model of smartphone is suitable for app downloads here. Please bear in mind you will need the IOS
Phonak Roger
Taken directly from Phonak themselves they say this about Phonak
'Roger is the optimal solution to improve speech understanding in loud noise and over distance. It now streams directly to your Marvel hearing aids.'
31% of hearing wearers still report they have some difficulties listening in a noisy environment. This is just with Phonak hearing aids. Roger sets out to change that.
'Roger technology continuously measures the surrounding noise level and adapts the microphone's volume automatically. If the noise level increases, Roger adapts accordingly, keeping the speaker´s voice above the background noise. Hearing aid users understand almost 10 times better with Roger technology in noise and over distance than people with normal hearing.'
'MultiBeam Technology enables you to experience exceptional speech understanding in group conversations. By utilizing multiple microphones in six directions, speech from 360 degrees is calculated and compared to automatically select the direction with the best clarity. This allows you to hear regardless of where a voice is coming from. Speech understanding improves up to 61% in a group conversation in loud noise'
Phonak Roger is available in three styles: Roger Pen, Roger Table Mic, Roger Select 2. All these products stream wirelessly to Phonak Paradise.
Rechargeable
Phonak Paradise offers a fully Li-ion rechargeable solution that Phonak will claim offers a full day's usage of a single full charge (streaming via Bluetooth will reduce this) It uses a small portable charging solution that you put the hearing aids in to charge meaning you never are left in a situation where you need to hear and your batteries have gone dead. The charging times are as follows:
3 Hours (Full Charge)- 24 hours Phonak claim you will get (less if you Bluetooth stream)

1.5 Hours- 12 -15 hours usage (less if you Bluetooth Stream)

0.5 Hours- 3-5 hours usage (less if you Bluetooth stream)
Battery options are still available in the Paradise Range for the Audeo P90, P70, P50 and P30.
Phonak Paradise has two options for the charging facilities:
Phonak Charger Case - Combi Charger and protective hard case all-in-one

Phonak Mini Charger Case - Compact charger for two hearing aids
Build Quality
The Paradise receiver in canal (RIC) products use Nano Coating which means the hearing aids are IP68 water resistance and dust tight. IP68 indicates that the hearing aid is water resistant and dust tight.
'It survived continuous immersion in 1 meter of water for 60 minutes and 8 hours in a dust chamber as per the IEC60529 standard. No traces of dust were evident within the housing.' Phonak testing of the Marvel behind the ear products.
Phonak have also provided a Combi charging case which is a hearing aid drying unit as well as a rechargeable solution. This is available for all Marvel products but doesn't come as standard with the hearing aids.
Available Hearing Aid Styles/Colours
The Phonak Paradise Range currently has 4 different products in their range:
Audeo Paradise P RT- Rechargeable receiver in canal product with built in telecoil and ROGER facilities.
Audeo Paradise P312 - 312 Battery operated receiver in canal product and the smallest in the range.
Audeo Paradise P13T - Size 13 battery operated version and slightly larger for those who struggle with dexterity.
Audeo Paradise PR- Phonak's smallest rechargeable product in the range.
All the Paradise products are wireless to support Phonak wireless accessories such as a remote control, microphone set etc.
The Paradise range comes in a wide selection of colours. Please contact us for more information on this.
UK Hearing's Phonak Paradise P70 Star Rating:
Wind Noise Reduction - ****
Natural Sound Experience - ****
Improved Speech Understanding - ****
Automatic Sound Adjustment - ****