Audio Service Mood G5 12 Hearing Aid
'we will match or beat any genuine quote - please call us to discuss' Peter And Nigel UK-Hearing
It goes without saying- our service is safer than buying directly from the internet. We provide a face to face qualified, experienced dispenser to assess, advise, fit and provide all your after care and when you need to contact us you speak to a real-life person who will provide you with the correct advice and solutions.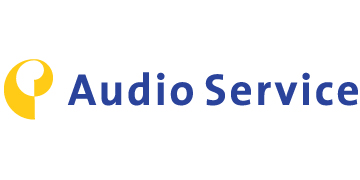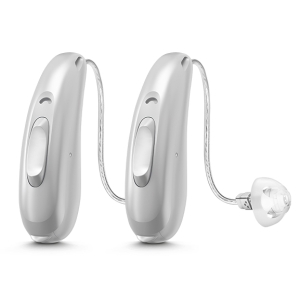 Enquire About The
Audio-Service&nbspMood&nbspG5 12
Our Hearing Aid Prices Include:
Full Money Back 60 Day Guarantee
Fitting an Programming Services
Full Hearing Assessment by a Registered Audiologist
Audio Service G5- Your Best Companion
AudioService Mood G5 12 is the advanced level technology in the G5 range from the German Manufacturer. The G5 technology generation with smart features and connections that effectively combine audiological utility, connectivity and convenient smartphone and app links. Further development of the tried-and-tested AudioLink technology is the basis for the processing of all acoustic data – modelled on nature. G5 has an extended dynamic range of 113 dB. Modern chip architecture in 40-nanometer design allows unprecedented precision.
Features of the Product
Below we will list some of the features that make the G5 chip a strong sounding and reliable system.
Occlumatic
The Occlumatic feature can help hearing aid users get used to hearing aids more easily. To do this, G5 hearing systems learn to recognize the voice of their wearer by storing their sound pattern. When the hearing aid user speaks, the amplification and compression are adjusted instantaneously. This way, the user's own voice sounds more pleasant with Occlumatic and is perceived as more natural. This also has a positive impact on spontaneous acceptance and overall satisfaction.
Smart Direct App
With the Smart Direct app, hearing systems use G5‐ technology to connect directly to the user's smartphone without an additional device, thereby enabling direct audio streaming via iPhone. The transmission quality of streaming has been significantly improved compared to G4 (High Quality Stereo Streaming).
Binaural Streaming
With direct audio streaming, the hearing systems become stereo‐headphones. Telephone calls are transmitted directly into both hearing aids in excellent sound quality, as are instructions from navigation apps, for example, and music lovers can enjoy wireless sound experiences. An equalizer in the Connexx fitting software supports personal preference settings.
The transmission takes place in both directions, i.e. the hearing system status can also be displayed on the smartphone.
Motion Sense
With MotionSense, the G5 hearing systems evaluate the motion sensor in smartphones from an audiological aspect. The goal is even more precise assessment of the actual situation. For classification under audiological aspects, MotionSense provides additional input for the automatic situation control feature, enabling multi-dimensional adjustment of the adaptive hearing system parameters. For example, the omnidirectional mode provides 360degrees of perception when jogging or biking. When the movement is interrupted, the G5's automatic situation control feature automatically switches to a directional mode.
Spacial Spot
SpatialSpot increases the sensitivity to ambient noise and enhances spatial perception without compromising directionality. Dynamic extension of the characteristics of the AudioTronic multi-microphone system solves complex listening situations with multiple conversation partners or different soundscapes. This expands the auditory radius. G5 works dynamically with frontal focus while mixing in spatial portions. This way, hearing aid wearers can focus on the conversation, but also respond to other ambient noise.
As with all directional operations in the G5‐technology, SpatialSpot is enhanced by modern, highly sensitive digital MEMS microphones.
Hearing Aid Styles / Colours
The G5 has a large range of products please see below:
Receiver in Canal Range
Rixx G5 - The smallest receiver in canal product in the range using a size 10 battery. (non wireless or bluetooth)

Mood G5 - The standard size receiver in canal product using a 312 battery (wireless and bluetooth compatible)

Mood Li-ion G5 - The rechargeable version of the mood coming with a built in Li-ion cell . (wireless and bluetooth compatible)

Sun G5 - The larger version in the range with build in telecoil. (Wireless and bluetooth compatible)
Behind the Ear Range
Duo G5 - The smallest behind the ear version taking a size 13 battery (wireless)

Duo Li-ion G5 - The rechargeable behind the ear version with a build in Li-ion cell (Wireless)

P G5- The ultimate power version in the range for those with severe to profound loss. (Wireless and Tcoil)
Instant Fit Range
Quix G5 - The instant fit model in the range no need for impressions anymore this fits right in (wireless compatible)
In the Ear Range
Icon G5 - The invisible in the canal product and the smallest in the range using a size 10 battery (non-wireless)

Sina G5 - The complete in canal (CIC) product in the range using a size 10 battery (wireless)

Ida BT G5 - The largest custom hearing aid in the range using a 312 battery (wireless and bluetooth compatible)
UK Hearing's AudioService G5 12 Star Rating:
Wind Noise Reduction - ****
Natural Sound Experience - ****
Improved Speech Understanding- ****
Automatic Sound Adjustment - ****